Hello. For those of you who don't know me, I'm Carol. For those who do, I got a tattoo!
Just kidding! (Seriously, Mom and Dad. I'm kidding…)
I think it's safe to say that, based on July's Bucket List item, everything I've done for the past two months has been new and scary to me. I've moved to Belgium, travelled around France, met old friends in London, and explored the tourist-y areas of Brussels to get acquainted with my new home. If I wrote about every new, strange, or exciting experience, I'd be writing until next month, and I have a resolution to uphold!
Instead, this month I decided to try something different: get out of the house and meet new people. This may not seem like a big deal, but for me, it really is! I'm, inherently, a shy, reserved person who prefers to stay at home rather than go out and meet people. That is, until you get to know me. That's whyI sign into these blog posts the way I do. For those of you who don't know me, I politely introduce myself and invite you to read about my adventures. 
For those of you who have the pleasure of knowing me personally, you'll know I can be loud and a bit silly. A majority of the time, however,I'm actually very quiet around strangers, especially in social gatherings. I hardly ever initiate conversations, but when I do, it's mostly to apologize for something ("*GASP* I'm so sorry! I didn't mean to purposefully run into you so that I had something to say!") To save people from spilled drinks and broken toes due to my "clumsy" way of starting a conversation, I've made this month about working on my people skills and, hopefully, making new friends.
Within the month of August, I went to a pop-up dinner and an Ex-Pat social event. These types of organized events are more personal and intimate gatherings of like-minded people, not to mention it's safer than finding a random person in a bar and striking up a conversation. Still, the evenings didn't come without difficulties.
Has a friend ever dragged you to a party because they didn't know anyone who was going and wanted at least one familiar face there? Well, just about everyone who showed up to both events was accompanied by their "familiar face". I completely understand why, too. They want to look like they are "getting involved" without really getting involved. Translation: they BYOF (bring your own friends) to an event and talk amongst themselves, all the while hoping some courageous, outgoing person will come to them, introduce themselves, and make their evening a little more interesting. If no one stops by, the friends still look like they are participating in the social event. Based on what I know from my own experiences, when people BYOF, they do it out of the fear of looking "abnormal" or anti-social. (I've been using a lot of air quotes…). They don't want to be that shy person sitting by his or herself, fake-texting to look busy while everyone else is making friends and engaging in interesting conversations. I've been there. It's a bit embarrassing. I've dragged and been dragged to parties and I've been the loner staring at my phone. This month, it finally dawned on me that everyone is as uncomfortable as I am in these types of social situations. It's a satisfying feeling to know that I'm not the only one who finds speaking to strangers difficult (see, Mom and Dad? Even at 23, I'm still not talking to strangers! Stranger danger, am I right?)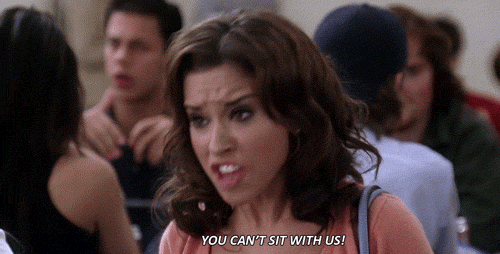 Even with this newly realized epiphany, I was still the lone wolf in a forest of BYOFs. That meant I needed to suck up my social anxiety and release my irrational fears of public rejection. I needed to force myself to speak to someone, even if I had nothing interesting to say, and pray that my go-to conversation starter ("Hi. I'm an American. Nice to meet you") will propel the conversation forward. I could be at a party, in a classroom, or in front of an audience, I've never been comfortable speaking to large crowds of people. But not this month! This month, I was going to make an effort to join in the fun, and not look like a lone wolf, playing on my phone in the corner of the room. I was going to be a social butterfly, gosh darn it!
The month started out with a pop-up dinner in London. I had rented a room on Airbnb for a couple days from a London-based chef. As well as working with the takeaway website, Just Eat, she hosted pop-up restaurants around London through GrubClub, a website that is like Airbnb but chefs advertise dining experiences rather than homes. She had an extra seat at one of the dinners, so she invited me to join. When have I ever said no to food? Plus, I'd never been to a pop-up restaurant before, so might as well take advantage of the opportunity.
When I arrived, there was a long table set for about 20 people. I was the first to arrive (I am incapable of arriving fashionably late), so I sat down and waited as the rest of the dinner guests came through the door. The dinner was a delicious 5-course meal, featuring peaches in each dish. At first, I was nervous to say anything. It was difficult for me to think of anything to say. I just looked around the room hoping for some inspiration to fly out of the air. As each course was served and the wine glasses were filled, conversation became much easier. The guests at my side of the table managed to talk about a very wide range of topics, from the "conversation starter pack" like work and weather, to Brexit and traveling in Southeast Asia. The experience as a whole felt like I have been teleported back to a time when wealthy aristocrats hosted lavish dinners in their family mansions for their friends in the hopes of creating connections, romances, and learning all the recent gossip. I thought I was in Downton Abbey! Checking "pop-up restaurant" and "be on Downton Abbey" off my bucket list.
After a couple days vacation in London, I, reluctantly, traveled home to Brussels (that's weird to say… "My home is in Brussels". AHH!). I spent several days exploring the city on my own, then realized how lonely and, especially, homesick I felt. I went to the trusty, sometimes-reliable internet to look up some clubs and events I could get involved in during my year abroad. Little did I know at the time, but Belgium in August is practically deserted! Everyone leave for vacation during August. Shops close, work stops, people leave. It's a great time to sightsee and explore, but not for meeting people. Many hours of research and a few good meltdowns later, I found the Irish Club and the American Club of Brussels (I just wanted to hear someone speak English). The American Club was the only one hosting events in August, so I registered myself for the next event they hosted, the Last Friday event. On the last Friday of every month, the American Club of Brussels hosts a social event at a restaurant or bar somewhere in Brussels. It's great for newcomers and old friends to intermingle and talk about our home of the free, land of the brave.
The Last Friday event was held at a California-Mexican restaurant called Chez WaWa. It's like Brussels' answer to Chipotle (and it's delicious). I arrived first (…again), and was welcomed by the owner of the restaurant. He showed me to the back patio, where the event was being held, and I waited as more people arrived with their BYOFs. After speaking with a couple people, I eventually found a group that I stayed with until the event ended. Everyone was incredibly nice, and I enjoyed talking to people that understood 1) English, 2) where Florida is, and 3) how much I miss peanut butter. It's refreshing to know I'm not the only American in Brussels, because sometimes, it feels like I am. I'll most definitely be attending another American Club event in the future.
I didn't go to as many social gatherings as I would have liked (why does everything shut down in August? It makes no sense!), but this may just be a work in progress. I have another 10 months in Brussels. There will be more events, more people to meet, and more friendships to come. Fortunately, I feel more confident in my ability to engage people in a conversation. Before this month, I was scared to say anything to anyone. Maybe I'm too boring? I never have much to say, anyway. I don't hold any strong opinions on politics, sports, or whatever people are interested in. Nothing exciting ever happens to me. Wait a minute… I'm living one of the most exciting years of my life! What better conversation starter is there than "I learned to surf, ran a 5K, and donated blood for the first time all this year"? I'm awesome, and it's time other people knew that too.
Until next month,
Carol B