Hello. For those of you who don't know me, I'm Carol. For those who do, I'm a chocolaholic and I'm ok with that.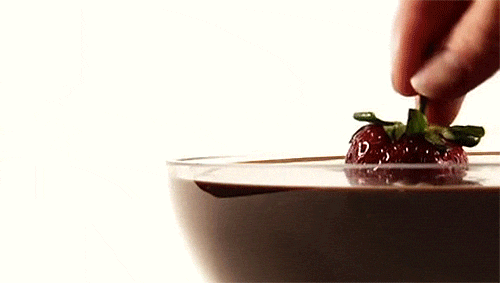 If there is one thing Belgium is known for, it's chocolate. Specifically pralines. With that being said, I'd thought I'd take the opportunity to make the world famous pralines in the country they were created! I've never attempted to make my own chocolates before because Godiva and Russell Stover exists. Why make my own when I could buy them on sale after Halloween or Valentine's Day? I could easily do the same here since there is a chocolatier on every street, but that wouldn't be making the most of my time in Brussels. Next best thing to buying expensive, delicious truffles from Leonidas or Neuhaus is to learn how the pros do it.
My search started online through Viator. After scrolling my way passed "Private Transfers to Brussels City Centre" and "Belgian Beer Walking Tours", I came across a Brussels Chocolate Workshop. The experience was described as follows:
Make over 30+ chocolates yourself, but not only:
During this 2.5-hour workshop you'll learn how to temper chocolate and, from it, craft 2 types of Belgian chocolates. You'll make at least 30+ chocolates, which you can either eat on the spot or take home to family and friends.
Perfect! I was sold at "Make over 30+ chocolates". It's funny that they think I'm going to share with my friends and family. Haha! Good one. So I signed up for the workshop.
Finally, Chocolate Day arrived. I woke up early, quickly got ready, and ran to the bus. It felt like Christmas morning as a kid, but without the bus part… or getting ready (I never had the patience to get dressed just to open Christmas presents. PJs, all the way!) I met the chocolatier and the rest of the participants in Le Grand Place before heading over to the kitchen as a group. The workshop itself was a large room within an old office building just outside Le Grand Place. There were several tables set up with tempering machines filled with melted chocolate, and bowls of even more chocolate on the side. Yea, definitely like Christmas.
The chocolatier started class by introducing herself and what we were going to do that day. Unfortunately, I can't remember her name. Let's call her Coco… What?! It's fitting! Then everyone took turns introducing themselves and where they were from. There were lots of people from the UK and Ireland, one from Australia, one other American (woot woot!), and a couple from Israel. I don't know why I was surprised to see so many native English-speakers. Maybe after three months of hearing mostly French, I've just expected everyone to speak French. Thankfully, the workshop was taught in English.
Coco went on to explain what makes good chocolate. For this workshop, we worked with dark chocolate with 54.1% cocoa solids. If you're wondering, we used Callebaut chocolate. Apparently, it's very good Belgian chocolate brand. Then we went into the tricky, time-consuming part: tempering. Tempering the chocolate makes it stronger against heat and gives it a shiny appearance. Appearance is everything when making chocolates. If it's not pretty, who is going to eat it? Answer: me. Chocolaholism is no joke.
Our first job was to cool the melted chocolate to 31ºC by stirring constantly, then reheat it slightly so it was ready to use. It takes longer than I thought to cool down chocolate. A good 10-15 minutes had gone by before it was close to being ready to use. Once the base was ready, we filled praline molds until they were coated completely, banged it up a bit to get out any air bubbles, and tipped it to create a thin shell. The shells went into the fridge for a bit as Coco prepared our ganache by adding warm cream to a mixture of honey and melted dark and milk chocolate. Simple in flavor and easy to make! Once the ganache had cooled, our shells were filled and covered in more chocolate to seal in the filling.
With chocolate #1 chilling in the fridge, it was time to move on to chocolate #2: mendiants. Mendiants are thin chocolate disks topped with nuts and dried fruits. You might have seen it in a chocolate shop before but didn't bother with it. Why would you bother with chocolate that had healthy stuff on top? What's the point? Let me answer that for you: it's delicious and really easy to make! Just take a small spoon of your tempered chocolate and spread it on a piece of parchment/ non-stick paper and top with raisins, dried cherries, dried cranberries, hazelnuts, almonds, cashews, etc. Coco said to let your imagination run wild with this. When I use my imagination, I think Mickey Mouse. So I made a couple Mickey Mouse mendiants.
As we waited for the pralines and mendiants to set in the refrigerator, we used the remaining ganache filling to make hot chocolate. Simplest recipe ever: heat up milk until hot, stir in ganache/ melted chocolate, remove from heat, enjoy. And I did enjoy it. There was time to socialize with some of the other participants. Two people I talked to were going to school in Ireland and had come to Brussels for the weekend. I tried my best to recommend places to go, but since I've already done so much in Brussels, it's hard to narrow it down to a two day trip!
At the end of the course, we packaged up our 30+ chocolates in gold boxes, said our good-byes, and went home to indulge in our homemade sweet treats. After a full three hours of working with chocolate, I was still happy to get home and sample a couple of my pralines (seriously, I might need help. Is there a Chocolaholics Anonymous group in Brussels?)
Throughout the whole process, I felt very professional! It felt good using the tools of the trade to make a beautiful, edible product. Coco was there every step of the process, helping those who needed it and encouraging everyone to get involved. This experience is something I could take with me to America and show off to my family and friends! Everyone I know might be getting chocolates for Christmas this year, so word of caution: don't plan on any holiday diets, because I will ruin it for you.
If you ever find yourself in Brussels and are looking for something fun to do either alone or with a friend, I highly recommend the Belgian Chocolate Workshop. You can book your place in their workshop on their website, www.BelgianChocolateWorkshop.com, or through Viator: Brussels Chocolate Workshop. Happy eating!
Until next month,
Carol B