Hello. For those of you who don't know me, I'm  Carol. For those of you who do, I'm the pretty sailor soldier of love and justice, Sailor Moon.

Week 4 Plan:
Stretch
Warm up: 5 minute walk
Run 3 mins/ Walk 1.5 min/ Run 5 mins/ Walk 2.5 mins x2
Cool down: 5 minute walk/ Stretch
Day 15:
After two weeks of doing a 9 minute run, it's hard to move on to a 16 minute run. I was stressing, to be honest. I think that anxiety got the better of me. I ended up running 12 of the 16 minutes. Lots of stops. After getting back home and realizing how tired we were, Mom and I decided to change the plan for Week 4 so that its a bit more manageable.
Revised Week 4 Plan:
Stretch
Warm up: 5 minute walk
Run 3 mins/ Walk 2 min x4
Cool down: 5 minute walk/ Stretch
We'll return to the other plan in Week 5.
Day 16: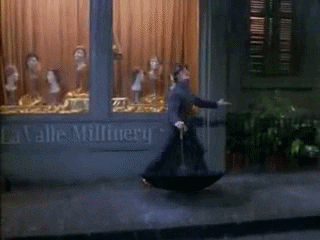 Today was a gloomy, cloudy, rainy day: my favorite kind of day! Rainy days remind me of being in the UK and all the happy memories I had visiting there. Plus, I'm at my most calm state when its a rainy day and I'm in my comfy pajamas with a book in one hand and a cup of tea in the other. Ahhh… I love those days. Unfortunately, I had to go to work this morning. I need to earn and save money to go back to London.
This afternoon, I got home from work, stretched, and went out into the rain to run. Come rain or shine, I will be running. A little fall of rain can hardly hurt me now… yes, that was Les Miserables. The first couple minutes, I was terrified I was going to slip and break a bone so my running was… abnormal. I resembled a drunk gazelle, prancing and dodging through the rain. I was really focused on not stepping into large puddles or running through a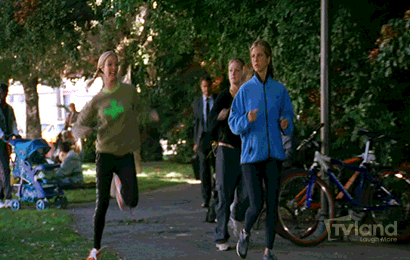 slippery patch of pavement. By the second three minutes, I just through caution to the wind. I was mostly focused on remembering to breathe. Luckily, I didn't slip and die, but I did run through plenty of puddles… running with wet shoes is really uncomfortable. Wouldn't recommend.
I could run indoors, but that means I'd have to find a gym with a treadmill, drive to gym, apply for a membership to use said treadmill, then somehow adjust the treadmill speed to accommodate my running/walking routine. It's not worth the hassle. My mom raised a good point that 5K are typically held outdoors, so we should get used to running outside, rather than get too comfortable inside. I'll stick with doing things the old-fashioned way.
I'm happy to say that Day 1 of Week 4 went great. I was able to run the whole 12 minutes of the revised plan. I've stopped playing music at the beginning of the runs (I don't know why), but I like to play a final, upbeat song on the last run to take my mind off things and boost my energy a bit.
Today's choice, because I saw a rainbow and was thinking of the UK, was "Lord of the Dance (With Taps)" from Michael Flatley's Lord of the Dance. My sister, Molly, knows why this is a perfect song for me to run to. When this song comes on my Spotify playlist, it feels like my Irish ancestors suddenly possess my limbs and will for me to dance like there was no tomorrow. Arms flailing, legs moving in weird ways, feet hardly touching the floor, and a big smile on my face. If you are within 5 feet of me during this song, you will get seriously injured. "With Taps" is important too. I don't actually know how to Irish step dance (*gasp*… that should be another Bucket List item! This is my time to shine), so I pretend the pre-recorded tapping of Michael Flatley is actually my own tapping. I become one with Michael Flatley.
As much as I really think I look like this (suave and sexy):
I know I must look more like this (not suave and definitely NOT sexy):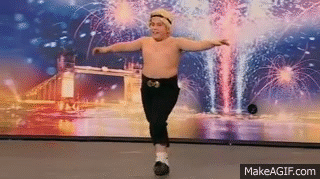 One day, I'll post a video of my dancing to "Lord of the Dance". Instant viral video.
Day 17:
I skipped a day… ok two days. I could have run on Saturday when I skipped Friday's run, but my dad and I went to the Honda Classic. With the winning combination of hot weather and lots of walking, I was done. Running was the LAST thing on my mind. Sure, I may be behind by a couple of days, but I can't let running get in the way of living a life.
Its hard to run on a weekend. All I do is sit and relax for most of the day. Then, when I have to run, my immobility takes its toll. My running time is not as good as it probably could be. I'm thinking of starting an exercise warm-up rather than a walking warm-up. Something to get the heart pumping like jumping jacks, sit-ups, or flailing around to "Lord of the Dance (with Taps)". I might try that some time next week.
Day 18:
I didn't exercise before running today. I was in a bad mood. Weird things happened today. I got home and did my usual stretch and got running. I completed the 12 minutes and I felt much happier afterward. Endorphins. They're pretty great.
If you are ever in a bad mood, go for a run or just do something that gets you moving. Yoga, lifting weights, swimming, LARPing. Anything! It might take a while to force yourself to move, but you'll feel much better afterward, I promise. Exercise works wonders on your mental health. Based on personal experience, I am a true believer in the power of exercise. I might actually keep up running after the 5K (which is yet to be scheduled).
Day 19:
I can't say I'm the most graceful or photogenic runner, but I'm definitely one of the most determined. Smashed it today. Boom. I can really feel my endurance getting better. All that cardio I guess. I've found that running really only affects my leg muscles and my endurance, not much else. So no Summer swim suit body for me this year (not that I'm looking for that. I'm fine the way I am… plus I like food too much…)

Day 20:
(It doesn't feel like Day 20… more like Day 50. But hey, LAST DAY!)
Week 4 is complete! After a day of relaxing at the beach and eating junk food, deciding to run was not an easy task. After debating with myself for a couple minutes, weighing each pro and con, I thought it was better if Mom and I stuck to our routine. We did and we feel better for it.
Now I'm off to hang out with my family.
Until Week 5,
Carol B