Hello. For those of you who don't know me, I'm Carol. For those who do,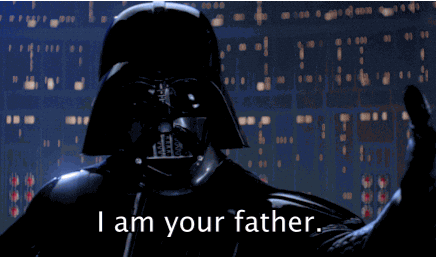 I'm going to start doing these Couch to 5K posts once a week, unless something interesting happens that deserves it's own post. Now that the hard part is over, I don't want to bombard people with posts about the same sort of day. So you're welcome.
Day 4 plan:
Stretch
Warm Up: Walk 5 mins
Run 1.5 mins/ Walk 1.5 mins- 4 times
Run 1 min/ Walk 1 min- 2 times
Cool Down: Walk 5 mins
Stretch
30 minutes total
Today is really cold. 60º may be Summer weather for those of you who live farther North than I do, but where I am, 60º with a windchill of 50º is as cold as it ever gets. Jealous much? Don't be. The run today was the worst by far! I don't know if it was the longer running sections, the weather, or a mixture of both, but my lungs were burning by the end of the 30 mins. Now I can understand why so many fitness-based New Years Resolutions fail within the first month: the cold weather makes it more difficult to breathe. Or maybe it's just the holiday goodies… yea it's the food. Not that I speak from experience… actually, yes I do. I love food. Especially chocolate.

I did not hurt myself during today's stretch, so I think I deserve bonus points for that. Please refer to Day 3 if you don't understand why this is significant. Running started out fine, then the wind began to pick up and it got colder. Thankfully, my muscles were fine (no soreness), but my lungs began to hurt from the cold. I got through it, though and I'm really proud of myself for continuing to run even when I didn't want to. The force was with me. (I was feeling the Star Wars theme today. Galaxy pants and all.)
Now that I'm home, I'm doing everything I can to get warm and not cough up a lung.
Day 5 plan:
Stretch
Warm Up: Walk 5 mins
Run 1.5 mins/ Walk 2 mins- 6 times
Cool Down: Walk 5 mins
Stretch
31 minutes total
Fortunately, the weather was warmer today than Sunday. UNfortunately, now that the running has been bumped up to 1.5 minutes, I'm starting to feel the aches and pains that come with exercising. Today was the first day I had to bring out the Advil. My lungs hurt, my knee hurt (singular knee. Just one knee decided to rebel against me), my liver hurt. I felt like a mess. Though I have been assured by my mother that it wasn't my liver because livers don't have nerve endings (the more you know…). But my dad said, "It's probably your gallbladder"… Well now I'm worried about my gallbladder…
For those who are thinking of beginning Couch to 5K training, I strongly suggest you find someone else who will do it with you. Safety is one reason, but also, they help motivate you to keep going. It's like a silent competition between the two of you to reach the same goal at the same time. You keep running to motivate the other, but also, to out-do their performance. I'm incredibly lucky that my mom is running with me. If she weren't, I wouldn't have been able to finish today's run. Even though she was, probably, in as much pain as I was, she was there to yell out the 90-second countdown until we could walk again. I say yell out because that as the only way any words were able to come out… and I was a couple feet behind her. I love being able to share this experience with her.
Day 6:
Well, I'm injured… It's a fact. I tried to run today, but as I started to speed up, my knee gave way. After self-diagnosing my symptoms, I can say with certainty, that I have the Spillane Knees.
 My great-grandfather, Timothy Spillane, was an All-American Football player. He was the captain of the Villanova football team in 1912, a lifeguard, and pioneered professional basketball in the US. As a result, he had really bad knees. In my family, if you were lucky enough to evade the Spillane knee, you became a great athlete. Since I never did sports, I never cared if I had them or not. Now that I want to be athletic somewhat, I discover at the worst possible time that I have my great-grandfather's knees… great.
My mother refuses to believe this so she diagnosed my condition as Patellofemoral pain syndrome, or runner's knee… I'm sticking with the Spillane knee. Apparently, it's common in women, first-time runners, and people who sit with their knees bent for long periods of time… well check, check, and check. My mother wants me to mention that she was "sensitive about the situation" and didn't push me to go further. She has learned her lesson from the last time she made me walk when my leg was in pain. Turned out that last time, my leg was broken. The non-athletic one in the family got a broken leg. My sisters both played soccer and did Powderpuff in high school. Did they break a leg? No. They BROKE legs (and faces, but that's another story and it's 100% true).
I'm taking a couple days off to heal. I'm bummed about it but that's part of the training: working up the strength in my body. Not just muscles, but my bones and mind as well. I'll start up again on Monday if I can run without wincing in pain. For now, I'm sitting on my couch, ice pack ready and knee not bent. Just chilling and writing.
Until Day 6, again,
Carol B